Support Operation Hours & Response Target
Severity Level

Target Response Time

Target Update Frequency

Operation Hours

Severity 1 – High

1 hour

2 hours

24 x 7 x 365

Severity 2 – Medium

2 hours

4 hours

24 x 7 x 365

Severity 3 – Normal

4 hours

8 hours

24 x 7 x 365

Severity 4 - Low

Next Operation Day

Daily, Operation Day

09:00-18:00

(Mon-Fri)
---
Support Escalation Process

We are committed to ensure that appropriate resources and focus are applied to your request in a timely response and solution. If you are dissatisfied with the progress of your support request, you may request for an escalation. By invoking the escalation process, additional levels of iWV management attention, procedure reinforcement, and resource prioritization would be applied to your support request.
---
How do I escalate a support request?
You can escalate a support request by informing IWV Support Team by phone or replying to the support email. Please clearly indicate that you are requesting for escalation.
---
What should I do before escalating?
Before you escalate, you might want to review through the following points:
Provide clear point of contact and contact for any other parties involved in the issue so that the issue can be worked on more effectively.
Provide clear, accurate and detailed problem description of the issue and its impact.
Provide additional information on the issue.
If mitigation or workaround has been advised or provided, is it effective and practical?
Before requesting for escalation, please review the following points:
Provide point of contacts for parties involved.
Have an updated status of latest situation and provide a clear and concise, accurate and detailed description of the issue.
---
Escalation Metrics of IWV Support Team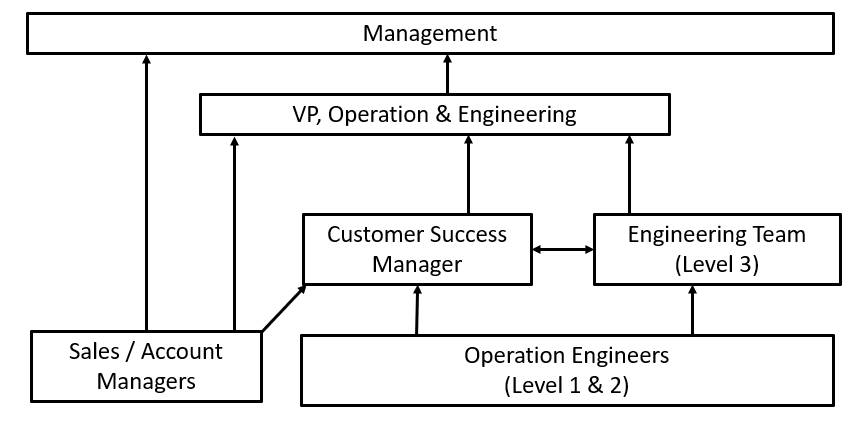 For immediate escalations, kindly contact iWV Support Team via phone to achieve successful resolution.